New Basic industrial PCs from Siemens Digital Factory
By: Parmley Graham
01st November, 2017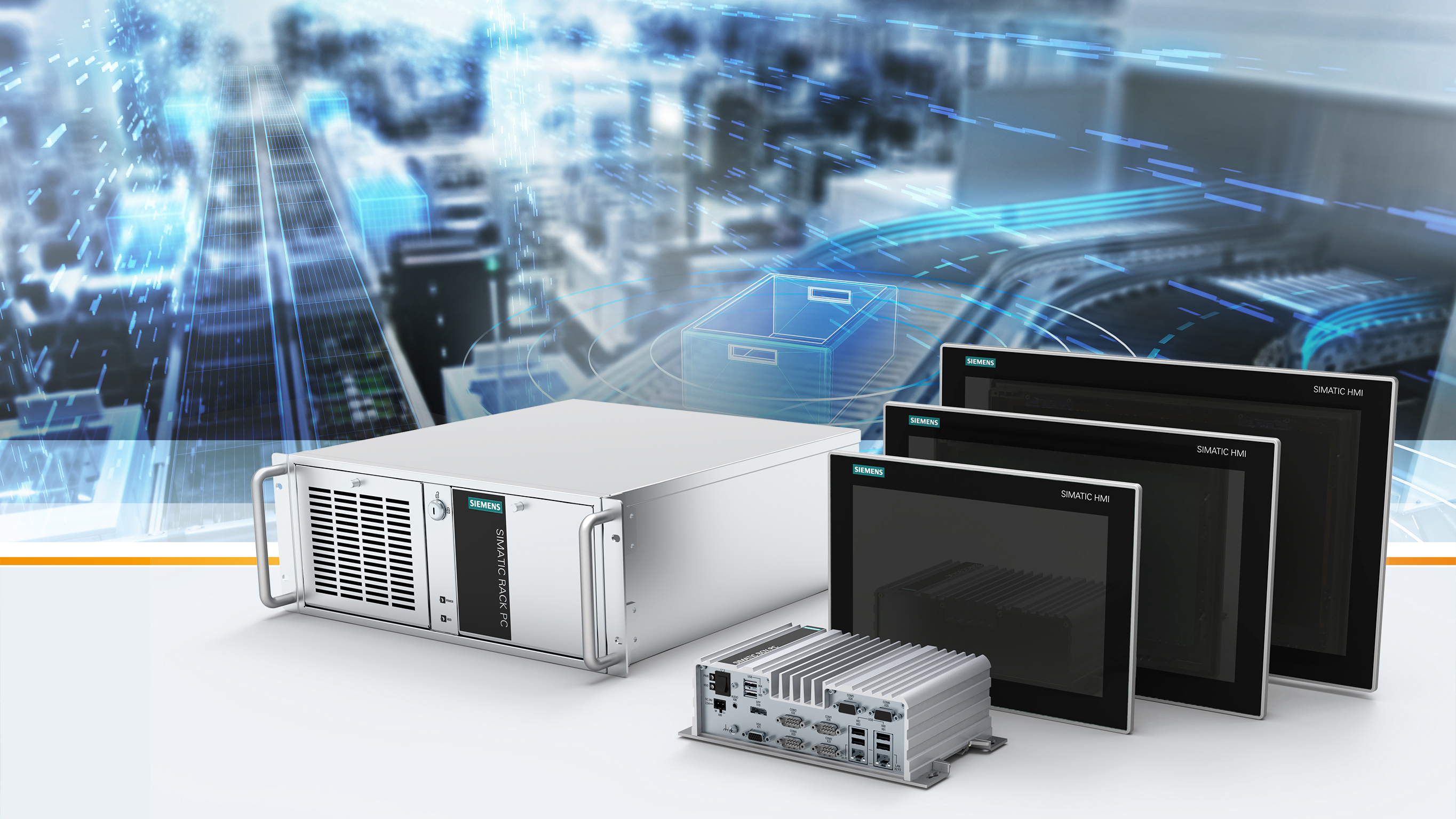 Easy selection and ordering are the focus of a new range of basic Industrial PC (IPC) from Siemens.

Two new BOX IPCs and six new PANEL PCs join the existing RACK IPC347E to create a series of basic IPC that can cover a plethora of industry related applications. Typical applications include HMI (Human Machine Interface), labeling and verification, assembly workstations, product sortation and logistics, as well as data collection and analysis.
To find out more including part numbers, prices and videos, click here:

Cost effective, easy to order and readily available, these new IPC will be attractive to OEMs and System Integrators alike. OEMs can realize the benefits of a machine-based, open windows platform for Advanced HMI applications that supports the growing availability and demand for machine data. System Integrators get to solve a variety of applications, with the appropriate box, panel or RACK IPC form-factor. The RACK IPC347E is particularly suitable for Automated Test Equipment (ATE) solutions.

As with all SIMATIC IPCs, the quality and design of the devices make them capable of continuous 24 hour use in industrial environments. They come with the latest PC technology and many practical interfaces, such as USB and serial, which means that they can be easily integrated into new and existing automation solutions The BOX and Panel PC have a fan-less design with a sealed enclosure offering robustness and a long service life.

The new basic BOX and Panel PC come equipped with an Intel Celeron quad-core processor, a 500 gigabyte hard drive, a VGA and DisplayPort, a PCIe mini-interface, two Gigabit Ethernet interfaces, and up to six COM and USB 3.0 interfaces. Each hardware variant is available with or without Windows 7 Ultimate operating system pre-installed.
Panel PCs come with 12, 15 or 19-inch, edge-to-edge widescreen glass displays with single touch operation. The Panel mount IPC has an attractive, slim bezel with the further flexibility to be VESA mount from the rear. Panel and Box IPCs are all metal encased for superior physical protection and high EMC resilience.
These new basic IPCs (Simatic Box IPC327E and Panel IPC377E) enhance the wider portfolio of Simatic Industrial PCs from Siemens Digital Factory. This portfolio includes embedded, compact Box and Panel IPC, focused on machine level applications; highly scalable Box, Panel and Rack PCs in the performance class, and additional IPC products such as Thin Clients, Flat panel monitors, versions for special applications and supporting peripherals. This comprehensive range is specifically designed for industrial applications and forms part of Siemens Digital Enterprise Suite of integrated software and hardware solutions.