Siemens PLM Virtual Commissioning Software for OEMs / Machine Builders
By: Parmley Graham
27th February, 2019

Why should you adopt virtual commissioning today?
This year we have been discussing the many benefits of using Siemens PLM Software with UK OEM's / Machine Builders. Through a number of hands on customer workshops we have been demonstrating how you can reduce total time required for commissioning a machine by as much as 70%
Interested? Contact one of our technical experts here for more info.
Watch the videos below to learn more about this cutting edge technology...
Overview:
Phase 1:
Phase 2:
Phase 3:
Phase 4:
The digital twin in machine building:
The digital twin is the precise virtual model of a machine or a production plant. It displays their development throughout the entire lifecycle and allows operators to predict behavior, optimizing performance, and implement insights from previous design and production experiences.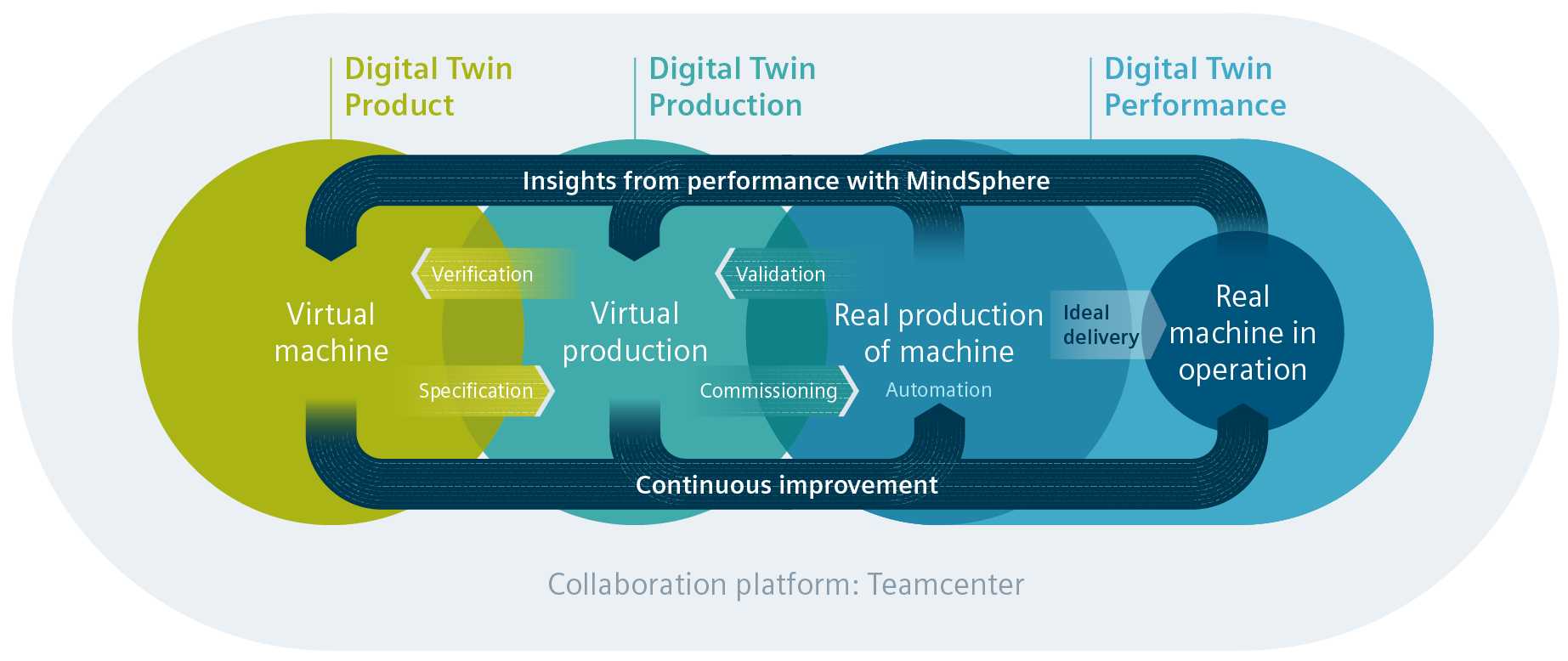 Siemens comprehensive concept of the digital twin consists of three forms: the digital twin of the product, the digital twin of production, and the digital twin of the performance of both product and production. Thanks to our comprehensive domain expertise and optimized tools, Siemens is the only company that offers this holistic approach and is able to create the closed-loop connection between the virtual world of product development and production planning with the physical world of production system and product performance. Through this connection actionable insight is gained from the physical world for informed decisions throughout the lifecycle of products and production operations.
Holistic approach:
The Digital Enterprise Suite enables manufacturing companies to integrate and digitalize their business processes – including their suppliers. They can start at any point in their value chain, from product design to production planning, production engineering, production execution, and services, and expand the digitalisation process step by step. The same goes for machine building: from the machine design to engineering, commissioning, machine operation, and services.

MindSphere, the cloud-based, open IoT operating system, creates a link to the Internet of Things. This means manufacturers can analyse their production facilities and products in actual use, and feed back the insights into the entire value chain for continuous optimisation. Machine builders can analyse the machine performance for ongoing optimisation of the machine allowing even new machine concepts.
Digitalisation for Machine Builders:
Tronrud Engineering Case Study:
Trakrap Case Study:
Rosendahl Nextrom Case Study:
Contact one of our experienced technical engineers today: click here | Call on: 0191 478 0401